Looking for some free printable Biblical Nativity posters or Nativity images for Christmas? You're kidding right? I know it's a while off yet, but Compassion sponsors have to start thinking about Christmas (and everything else) well before the big day, as letters sometimes take months to get to their child. I've had one letter from Africa take FIVE months. Must have been one thirsty camel. :) So here is my first Christmas post slipped in while nobody is looking just in case anybody out there is an early starter. Share these with your family and friends when the time comes, too. And don't forget to check out our Christmas Master List where you will find FREE 500+ Nativity colouring pages, Nativity puzzles, Nativity crafts, Nativity stationery and more Nativity creative ideas for kids… all free printable… enjoy!   :)
*
FREE Christmas posters  from Darrell Creswell; fabulous Christ-centred Christmas images, encouragement and inspiration, like this little one below. More Christmas images here; and more here: From the manger to the cross, Christmas is about broken relationships; free printable
The real meaning of Christmas – FREE Posters  (Hobby Lobby) Some time back, I took the time to stop and thank this family business for these excellent free printable Christ-centred images. They were delighted to receive my feedback. So many times I'm guilty of grabbing and running… without stopping to remember my manners.   :)
A Thrill of Hope the Weary World Rejoices Poster  words from O Holy Night – white letters and blue stars on a pretty darker blue background; Nativity Word Art – Isaiah 9:6 – flowing white text on olive background; Joy to the World the Lord has come – Poster; free printable
Remember the Eternal King – Poster  a Nativity collage cartoon in Manga style; free printable
Matthew 2:9-10 Bible Poster  And behold, the star which they had seen in the east went before them, till it came and stood over where the young child was. When they saw the star they rejoiced with exceedingly great joy; a beautiful silhouette sunset; this Scripture Picture is provided courtesy of Amazing Facts; free printable
Isaiah 9:6 – Bible Poster  Unto us a child is born; unto us a son is given; You shall call His name Jesus – Bible poster (1); You shall call His name Jesus – Bible poster (2) blue and black silhouette; She was found to be with child – Bible poster blue and black silhouetted scene of star shining down on landscape; Micah 5:4 – Bible poster of a Messiah prophecy; free printable
Christmas Nativity – Poster  (Answers in Genesis) Mary, Joseph, Baby Jesus and the angels appearing to the shepherds against a starry night sky; Wow! God was born in a stable and His name is Jesus! A stable was different back then—it wasn't really a "barn" like you see on farms today. Many times it was nothing but a cave in the mountainside where the animals would be safe, dry and warm. That manger doesn't look too comfortable, does it? A manger was really a trough, often made out of stone. The animals would eat or drink out of these mangers or troughs. This is where Mary laid her new, sweet baby. This must have been a beautiful, special night; free printable
Mary and Elizabeth laugh  a gentle and beautiful watercolour image capturing this special moment between the two women; with Bible verse from Luke 1:42; free printable
The Messiah that came to save us – Poster (crosscards.com) stars at night; with Bible verse from Micah 5:2; O holy night – Poster  magi travelling at night; free printable (for members)
Nativity – Poster  from Joseph's perspective in a cartoon style in purple, mauve and yellow tones; left click to enlarge then save; free printable
Oh Holy Night – Nativity Verse Card  a blue and green patchwork scene in a fun doodle style; the wooden stable includes a heart, a manger and a cross; free printable
O Holy Night the stars are brightly shining – Poster  chalkboard free printable
O holy night – chalkboard printable  in a beautiful swirly doodle style; free printable
*
*
Christ is Born – the magi present their gifts – poster with a stained glass feel; free printable
Mary closes her eyes and gently kisses her baby – poster left click on the image, then save; free printable
Crazy Nativity – poster in a 'Where's Wally' cartoon style; free printable
A Baby changes everything – small Nativity portrait  showing a close up of Baby Jesus' face with Christmas star in background; peaceful and lovely; free printable
He came to make peace between you and God – movie poster style  with a close up of Baby Jesus; free printable
Isaiah 9:6 Bible poster in gold and black on beige parchment
Joseph's Tender Lullaby – small Nativity pencil drawing  with Christmas star in background; free printable
Luke 2:14 – Bible Poster  Glory to God in the highest, and on Earth peace and goodwill toward men; this Scripture Picture is provided courtesy of Amazing Facts; free printable
You are my shepherd – poster shepherds looking at the Christmas star; free printable
Traditional Nativity Scene – poster  free printable
Away in a Manger – Nativity Poster with Baby Jesus in manger clip art; Silent Night – Nativity Poster with Mary holding her baby; with Christmas carol lyrics for younger children; free printable
Add your own Nativity photo to this Christmas poster  in a magazine style; or add your own Nativity photo to one of these blank posters; or use the idea to make your own. Just start with a photo and add text boxes over it or use one of my tutorials as a guide; editable text; free printable.
Joyful Toons  has several Nativity cartoons with Bible verses – just scroll through to find them; also in Spanish and Portuguese; free printable
*
*
Mary gazes on her sleeping baby – Nativity pencil drawing  free printable
Mary smiles at her baby's chubby fingers – Nativity coloured drawing  free printable
Luke 2:13-14 – Bible Poster  And suddenly there was with the angel a multitude of the heavenly host praising God, and saying, Glory to God in the highest, and on earth peace, good will toward men; this Scripture Picture is provided courtesy of Amazing Facts; free printable
Nativity Word Art – Isaiah 9:6  Bible verse poster or postcard with text only; 3 colours to choose from (red, white, grey); free printable. Or make your own Nativity word art using this super easy tutorial as a guide.
Nativity Word Art  (scroll down) featuring some Nativity words in dark blue and pale blue colours on a white background; free printable
Linus' Christmas speech from A Charlie Brown Christmas – Poster  (8 x 10) featuring Bible verses in red and soft blue colours and these words at the end, And that's what Christmas is all about. Charlie Brown; free printable
7c's of Bible History – poster for kids  (Answers in Genesis) showing how the birth of the Messiah fits into God's overall plan of redemption for mankind; free printable
The Creator steps into His creation – animated cartoon (Answers in Genesis) free printable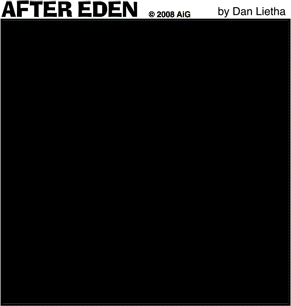 God made the first Christmas lights – cartoon  (Answers in Genesis) free printable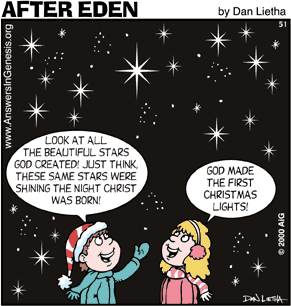 Photos and information about Bethlehem   plus more links to other Bethlehem sites for a different Christmas perspective.
Photos of Gold, Frankincense and Myrrh  (scroll down – it's just past 'Paper Gift Boxes') also for something different. Idea: Tie these photos into a 'what will you bring Jesus this Christmas?' theme.
Mary and Joseph on donkey cartoon; No room at the inn cartoon; Nativity cartoon; Angel appears to shepherds cartoon (1); Angel appears to shepherds cartoon (2); and Magi on camels cartoon; Magi presenting gifts cartoon download small low quality version for free or larger resolution sizes for purchase
Cute Nativity Graphics to purchase from whimsydoodle
More cute Nativity Graphics  to purchase; low cost; various artists
Nativity Illustrations from the Open Bible – Luke and Matthew (Sweet Publishing)  coloured drawings; free printable
Nativity – detailed black and white illustrations from the University of South Florida; free printable
*
*
Here are more creative ways to use these Christmas Nativity images:
*
*
*
Remember:  Christmas is ALL about Jesus!  It is when the Creator Himself arrived on earth for a very special and dangerous rescue mission, for each one of us. He paid the penalty for our sin and rebellion against a Holy God ~ Himself ~ and died in our place. None of us measure up. He is the judge who passes sentence on us, then steps down and pays our penalty. We couldn't possibly do anything to deserve it! It's His free and priceless gift to us ~ and our choice ~ as to whether or not we will accept it. It costs us nothing. It cost Him everything.
GRACE = God's Riches At Christ's Expense.
*

*
*
RELATED LINKS

Christmas ~ Master List  FREE Nativity 500+ colouring pages, Nativity photo frames, Nativity paper gifts, Nativity puzzles, Nativity crafts, Nativity booklets, Nativity articles for kids, Nativity Advent, Happy Birthday Jesus, Nativity learn to draw and more creative ideas for kids
*
*
*
If you like my work, please tell others and 'like' this page. Your kind comments make my day! 
*¨*•.ღ.•*¨*
Come and say Hi to Paper Gifts for Estefany on…
Collect your FREE BONUS GIFTS when you sign up to follow me. What will they be? Click here to find out. And collect additional FREE BONUS GIFTS when you follow me on Facebook (click on 'Secret Treasure' in the apps section).  
*
*
*
*
*****
2016